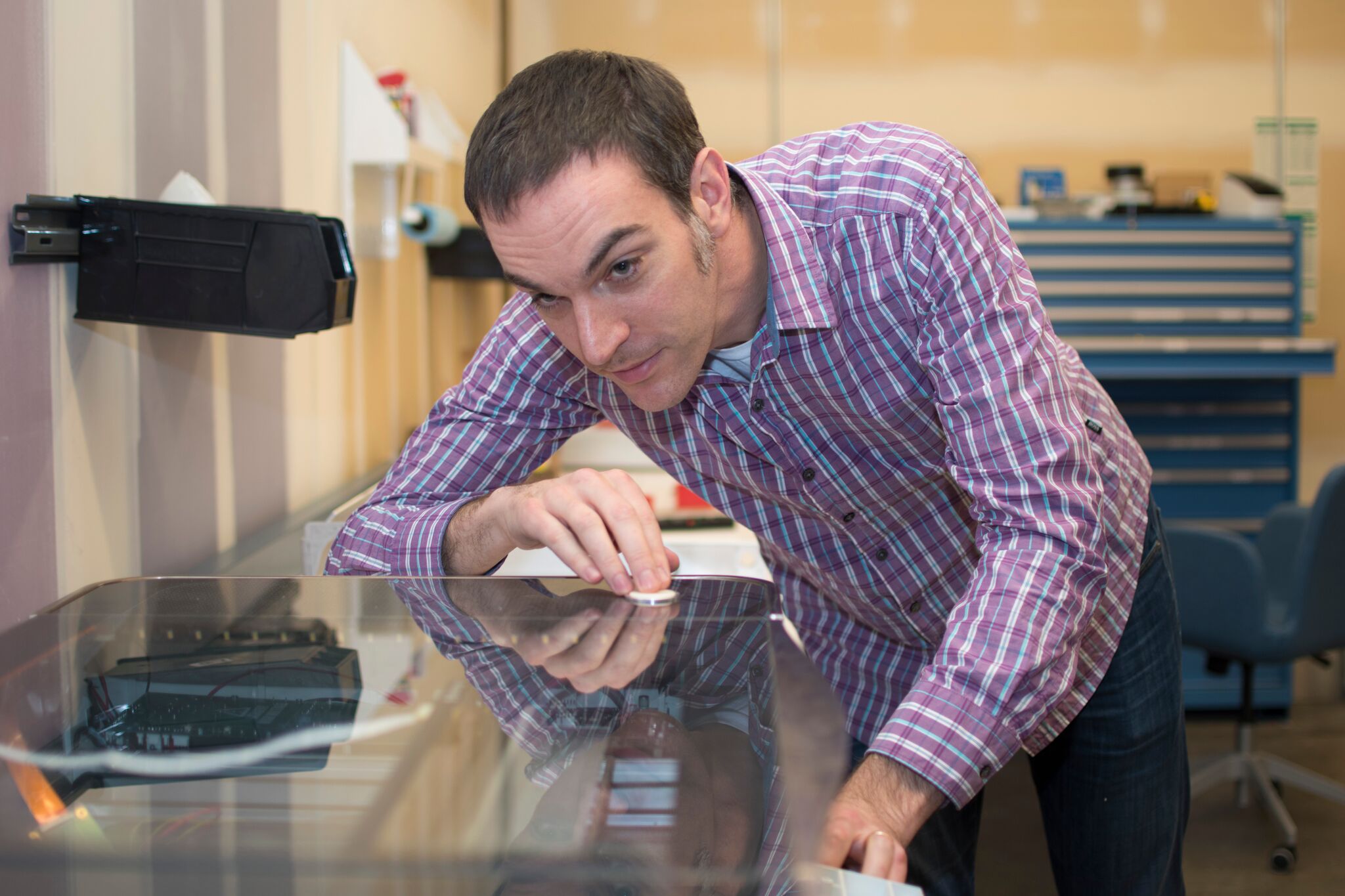 Glowforge is a 3D laser printer that can create amazing things from various materials at the push of a button. In 2014, Glowforge was founded in Seattle, Washington with the goal of making CNC laser cutter/engravers cheaper, more capable and easier to use through a low-cost desktop unit that comes equipped with cameras, accelerometers and modern cloud-based software.
In 2015, Glowforge launched a crowdfunding campaign at Maker Faire in New York where their 3-D laser printer made its world debut. Their booth had extremely long lines as they ran prints for hundreds of excited visitors. The campaign was intended to reach $2 million in pre-orders, which was enough to give them the confidence to mass-produce their machines.
According to Glowforge, which is an LIA Corporate Member, the product was a hit and they garnered positive feedback from small businesses, inventors and creatives alike.
"It turns out a lot of people saw Glowforge and decided it would change their lives," said Bailey Nelson, the company's Community Manager. "30 days after the launch, we had received nearly $28 million in pre-orders for the Glowforge 3D laser printer, making it the largest 30-day crowdfunding campaign in history."
Today, Glowforge credits its online community for the brand's continued success. The community offers ideas, advice, and wisdom about working with lasers and other fabrication tools and techniques. Customer contributions include feature ideas, material suggestions, and crowd-sourced tutorial developments.
Since the launch, their staff has grown from 14 to approximately 40 employees and they are not slowing down. Currently, Glowforge is looking to hire talent with a wide range of skills, including electrical engineers and manufacturing engineers.
The company is proud of the features they have pioneered. One innovation called a "trace" allows users to draw designs with a pen. The designs are then automatically converted into printable files. Precision preview is another user-friendly option that allows customers to preview their designs superimposed on a live camera view of their material so they can drag them for perfect positioning.
Another feature, 3D Autofocus, allows the laser beam to automatically focus on both smooth and curved surfaces. The technology measures the height of materials placed on the bed in several places so it can maintain the laser's focus on various surfaces.
Among the unique elements of the Glowforge brand is their product's ability to recognize materials. The onboard cameras automatically detect Proofgrade™ materials (a line of masked and prefinished materials designed specifically for laser processing) to automatically configure power, speed, and focus. With Proofgrade materials, users can choose variations like "cut" or "dark engrave" without having to determine speed and power settings.
"Our customers are the best in the world," said CEO Dan Shapiro. "They tell us that Glowforge was just what they needed to help them scale their small business, prototype their latest invention from just a drawing, or level up the creative endeavors that had grown stale in their 9-5 jobs. We're inspired every day when we see what they are doing with their Glowforge units, and we are honored to provide the tool that unlocks their creativity."
For more information about LIA's February Featured Corporate Member, please visit: http://glowforge.com.
---
This Corporate Member Feature was written by Brandon Kalloo in collaboration with Glowforge.