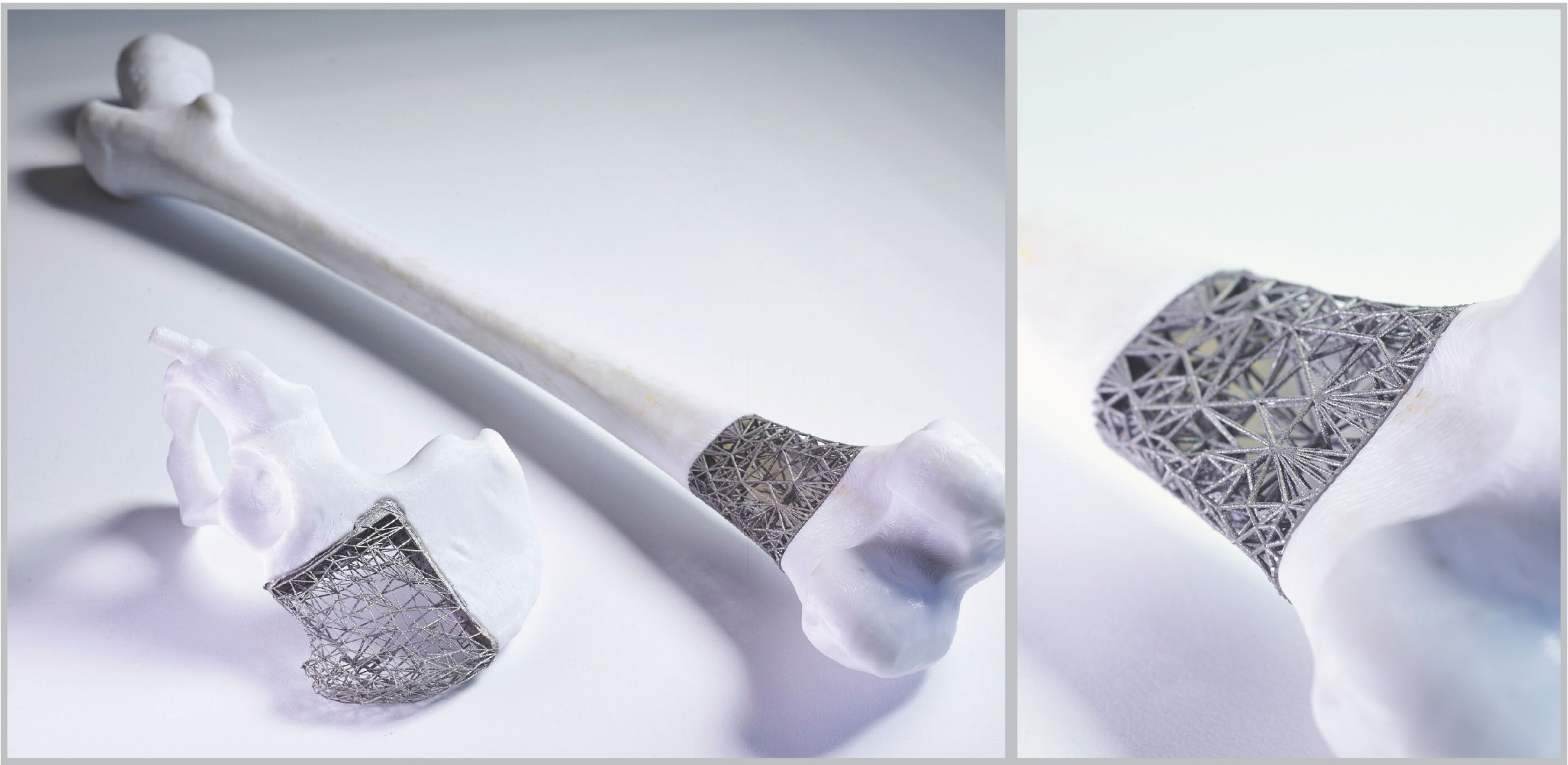 Become Part of the Laser Additive Manufacturing Revolution
By Michelle L. Stock
Additive Manufacturing (AM) has already made big headlines this year as companies such as GE and Ford have announced major initiatives. These headlines hint at the ways that AM processes will impact the manufacturing world and reinforce expectations that an increasing number of production parts will be produced using them. What's more, metal additive manufacturing has become the fastest growing segment of additive manufacturing as processes mature and the economics of the industrially-available tools become more compelling. As AM makes further inroads in many major industries, LIA's Laser Additive Manufacturing (LAM®) Workshop provides an unparalleled opportunity to meet with leaders in the development and deployment of laser-based additive manufacturing.
LIA is the world's premier and oldest organization promoting lasers and their applications and is in its ninth year hosting the LAM Workshop which will be held on Feb. 21-22, 2017 in Houston, TX. Well-known as an aerospace hub and home to strong medical and energy (including both traditional and renewable) sectors, the Houston region has become one of the top ranked US manufacturing cities and provides an ideal setting for advanced manufacturing meetings.
How do Lasers Impact Additive Manufacturing?
As LAM 2017 General Chair Prof. Milan Brandt explains, "The laser has played a pivotal role in the growth of metal AM systems globally in the last few years and will continue to do so in the future. Because it is at the 'heart' of metal AM technology, laser developments in terms of power, efficiency, beam quality and reliability parallel the growth and application of metal AM systems globally."
Brandt continues, "LAM 2017 will provide an opportunity for national and international practitioners involved with laser technology to discuss and explore the latest topics, challenges and progress in additive technology and applications." He adds that, "the new hot topics include nano-additive technology, medical applications and new software tools."
This year, LIA has tapped Brandt of RMIT University (Melbourne, Australia) as General Chair, along with John Hunter of LPW Technology (Pittsburgh, PA) and Prof. Minlin Zhong of Tsinghua University (Beijing, China) as Co-Chairs. Brandt brings 30 years of expertise in laser material processing to his work in additive manufacturing processes. Hunter is an expert in powder manufacture for additive manufacturing. Zhong has a wealth of experience in laser micro- and nano- fabrication and laser surface engineering. With their background and knowledge, this year's workshop chairs have prepared an outstanding program that builds on past LAM Workshops, provides the latest updates, and peaks into the future.
The Program: AM Trends, Technologies, Applications & Something New
The LAM program will kick off with an overview of Trends in Laser Additive Manufacturing by major companies with high visibility to the state-of-the-art in additive manufacturing. The keynote presentation will be from Greg Morris discussing Accelerating the Additive Revolution. GE's already extensive activities in AM are undergoing a period of rapid evolution as new acquisitions such as Concept Laser are integrated. A pioneer in the use of AM for medical devices, Stryker Corporation, will be represented by Marc Esformes who will speak about Additive Manufacturing of Medical Implants. Arconic (formerly Alcoa) has also been deeply involved in AM as a material provider and John Barnes will close the session presenting Arconic's Additive Manufacturing is about the Making.
The first day sessions will continue with speakers from both academia and industry who will provide details on the building blocks of AM: materials, structures and design. To finish off the first day, the final session will focus on a new and exciting area of AM for micro- and nano- structures, and includes a talk on laser printing of graphene.
Day two will focus on technologies and applications. Wayne King of Lawrence Livermore National Laboratory (LLNL) will start the program off with a keynote on Simulation and Modeling of the Metal Powder Bed Fusion Additive Manufacturing Process. Dr. King is an expert on the transition from conventional manufacturing methods to metal additive manufacturing, and LLNL has been a leader in simulation of laser-based AM. The program will continue with the latest updates on monitoring of AM processes and beam profiling and includes talks by Fraunhofer IWS and Siemens.
World-class Networking
One of the highlights of LAM 2017 is the Exhibitor Reception, which caps off the first day of the Workshop. It provides an informal chance to interact with speakers, attendees, and also with LAM's sponsors, including Alabama Laser, American Cladding Technologies, Inc., Fraunhofer USA, IPG Photonics Corporation, Laserline Inc., LPW Technology, Inc., Optomec,  OR Laser Technology, Inc., Polymet Corporation, Praxair Surface Technologies and TRUMPF Inc. The exhibition will include many key additive manufacturing suppliers. The Reception provides time to network, time to recharge over drinks and food, and most importantly, a chance to find solutions to your additive manufacturing challenges.
"This isn't just a workshop," said Jim Naugle, Marketing Director with LIA. "This is an opportunity to establish lifelong business relationships with experts in their respective fields. Our goal is for attendees to leave with more than business cards, we want them to leave with business partners."
The Must-attend AM Event
LAM 2017 will provide attendees with depth of knowledge in the major laser-based processing technologies, as well as the latest applications and trends. This is the go-to event for laser additive manufacturing. Don't miss out — visit www.lia.org/lam for more information and to register today. See you in Houston!