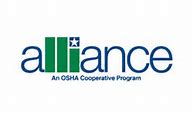 The Board of Certified Safety Professionals (BCSP) has joined the Occupational Safety and Health Administration (OSHA) Alliance Program. Through this 2-year collaborative program, OSHA provides mentoring and resources to help safety and health-focused organizations prevent workplace fatalities, injuries, and illnesses. BCSP members will take part in developing educational safety resources for employers, and participate in OSHA's Safe + Sound Campaign, and the National Safety Stand-Down to Prevent Falls in Construction. 
BCSP sets the standards for safety practices and has certified over 38,000 safety, health, and environmental professionals.
Under the Occupational Safety and Health Act of 1970, employers are responsible for providing safe and healthful workplaces for their employees. OSHA's role is to ensure these conditions for America's working men and women by setting and enforcing standards, and providing training, education and assistance. For more information, visit www.osha.gov.