JLA – Most Read Articles of 2019!
Generating more than 3,600 downloads in 2019, the articles listed below are some of the most read Journal of Laser Applications articles from 2019, all of which have been made free to read, download, and share for a limited time (until Monday, Feb. 3, 2020).
Publishing with us means your work will be widely read by the people who are most likely to cite your work – your global community of peers.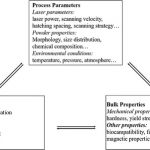 Microstructure evolution during selective laser melting of metallic materials: A review
Xing Zhang, Christopher J. Yocom, Bo Mao, Yiliang Liao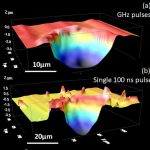 High efficiency femtosecond laser ablation with gigahertz level bursts
Guillaume Bonamis, Konstantin Mishchick, Eric Audouard, Clemens Hönninger, et al.
Process control and quality assurance in remote laser beam welding by optical coherence tomography
Christian Stadter, Maximilian Schmoeller, Martin Zeitler, Volkan Tueretkan, et al.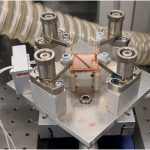 Influence of the burst mode onto the specific removal rate for metals and semiconductors
Beat Neuenschwander, Beat Jaeggi, Daniel J. Foerster, Thorsten Kramer, et al.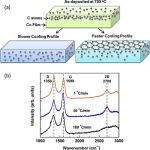 Application of lasers in the synthesis and processing of two-dimensional quantum materials
Zabihollah Ahmadi, Baha Yakupoglu, Nurul Azam, Salah Elafandi, et al.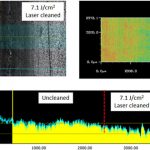 Mechanisms of laser cleaning induced oxidation and corrosion property changes in AA5083 aluminum alloy
S. L. Zhang, C. Suebka, H. Liu, Y. X. Liu, et al.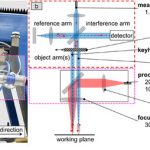 Novel approach for weld depth determination using optical coherence tomography measurement in laser deep penetration welding of aluminum and steel
Christoph Mittelstädt, Thorsten Mattulat, Thomas Seefeld, Markus Kogel-Hollacher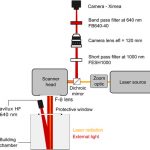 Estimation of melt pool size by complementary use of external illumination and process emission in coaxial monitoring of selective laser melting
Matteo Pacher, Luca Mazzoleni, Leonardo Caprio, Ali Gökhan Demir, et al.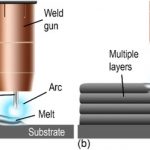 Laser enhancement of wire arc additive manufacturing
Jonas Näsström, Frank Brueckner, Alexander F. H. Kaplan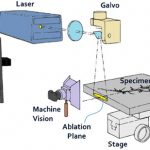 Three-dimensional analysis of biological systems via a novel laser ablation technique
Benjamin Hall, Asheesh Lanba