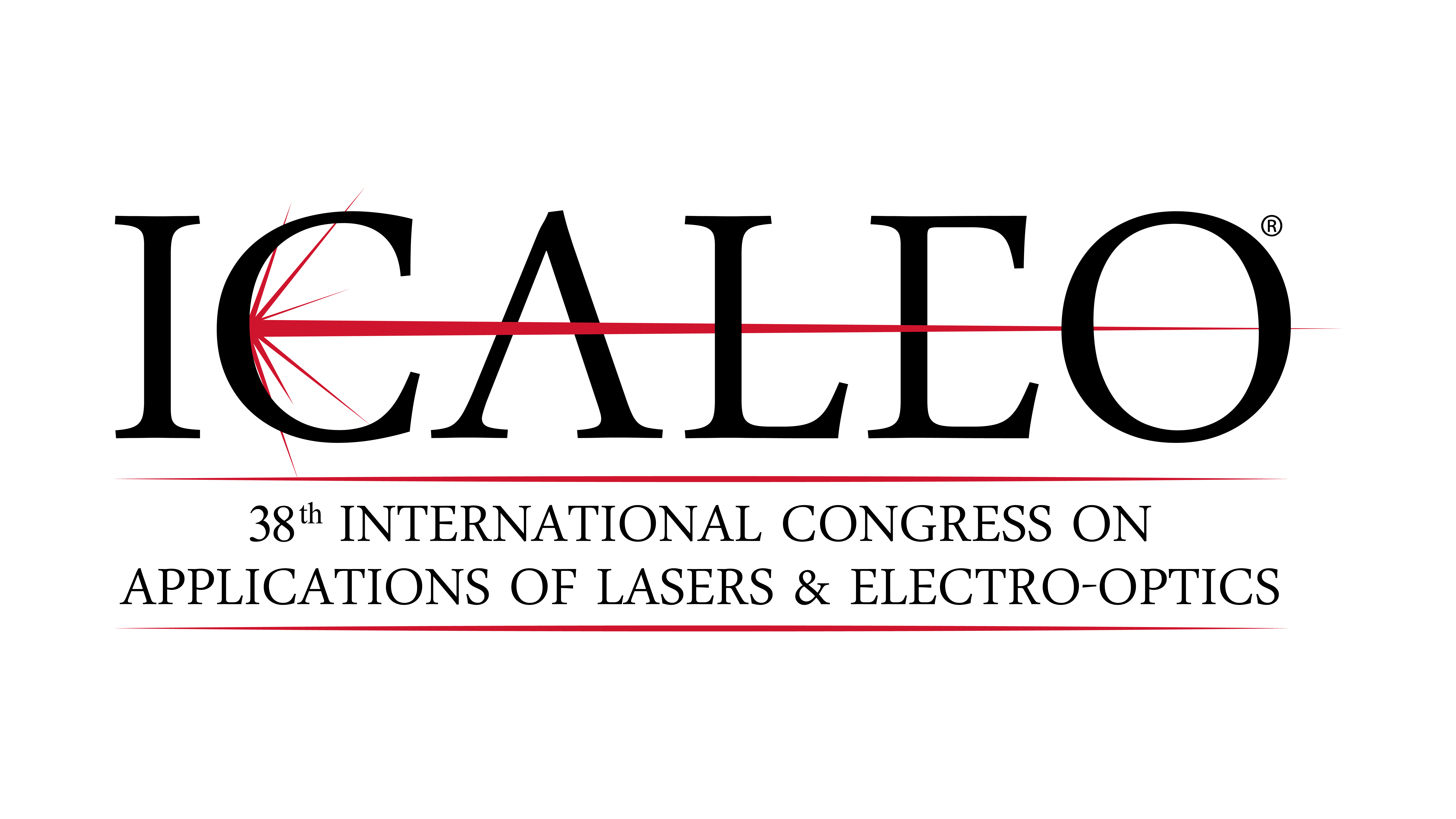 AS SEEN ON THE DAILY HERALD
ORLANDO, Fla., Oct. 18, 2019 /PRNewswire-PRWeb/ — The Laser Institute (LIA)'s 38th International Congress on Applications of Lasers & Electro-Optics (ICALEO) was recently held in Orlando, Florida and featured the conference's many firsts. A meeting of laser industry experts and decision-makers from around the world, the event hosted dialogue with a deeper industry foci, more expansive technical sessions, and a new Business Conference that addressed laser end-users while highlighting solutions from the manufacturing community.
A collection of Live User Solutions Forums, Market Drivers Symposia, and Live User Solutions Round Tables discussions, the Business Conference acted as a complement to ICALEO's traditional Technical Conference. Regarded as a concentrated effort of participants from the Aerospace, Biomedical, Microelectronics, and Automotive industries, ICALEO's Business sessions allowed laser manufacturers, integrators, and end-users to engage in the discussion on the unique challenges and revolutionary applications in the industry.
To further emphasize the attendee-friendly approach of this year's ICALEO format, the Business Conference also presented a four-day tradeshow that connected all members of the laser marketplace. An accomplishment at dedicating whole days to each of its selected industries, the tradeshow hosted over 40 international exhibitors from the likes of IPG Photonics, II-VI, and more.
Spanning the duration of the conference to maximize the attendee's opportunity to network with these leading brands, the assembly of exhibitors also included Han's Laser Smart Equipment Group (ICALEO's Diamond Sponsor), Coherent Inc. (ICALEO's Platinum Sponsor), as well as TRUMPF Inc., Kentek, and Edgewave (ICALEO's Gold Sponsors).
Meanwhile, the ICALEO Technical Conference enhanced its focus on the innovative and novel uses of lasers and photonics via its subdivided tracks. These are comprised of the Laser Additive Manufacturing, Laser Materials Macroprocessing, Laser Materials Microprocessing, Laser Nanomanufacturing, and Battery Systems and Energy Conversion tracks.
An approach that allowed the conference speakers to deliberate on how laser applications can push the envelope of modern technology while advancing key industries in their accuracy, efficiency, and speed, the Technical Conference's new format also gave engineers and materials processing experts the chance to discover new processing techniques, acquire new skills, and collaborate to ensure their organization stays up-to-date and on the leading edge of productivity.
These innovations and advancements were envisioned in the opening addresses of the plenary speakers from all four industries. Peter Boeijink of XYREC opened the aerospace-focused conference with his speech on "The Largest, Highest-Power, Mobile, Industrial, Laser Materials Processing Robot in the World" while Dr. Christoph Leyens from Fraunhofer IWS discussed the "Innovative Aerospace and Space Structures Made by Additive Manufacturing."
Similarly, the esteemed Professor William Steen presented his speech "The Coming of the Age of Optical Engineering" during the biomedical conference, alongside Fraunhofer Institute of Laser Technology (ILT)'s Dr. Nadine Nottrodt who spoke on "Laser in Biofabrication – How Laser Technology Can Help to Build Artificial Tissue." They were joined by Dr. Chris Bashur of the Florida Institute of Technology who elaborated on the "Photonic Needs in Regenerative Medicine."
Participants from the microelectronics industry mulled over the words of Dr. Kumar Patel of Pranalytica Inc. during his plenary speech on "Recapturing the Excitement of High Power Infrared Lasers," while Dr. Markus Arendt of SUSS MicroTec Photonic Systems spoke on the "Excimer Laser Ablation for High-Density Routing in Advanced Packaging."
During the automotive-focused conference, Ethan Sprague from the University of Michigan presented his thoughts on "Laser Aided Manufacturing: Atom to Automobile" before Dr. Ted Reutzel of Pennsylvania State University described the "Progress Towards Sensing and Mitigating Flaw Formation in Powder Bed Fusion Additive Manufacturing." Their presentations joined the observations on "Bottoms Up Digital Design: The Quiet Revolution of the Additive Manufacturing Age" by Dr. Jason Carroll of Eaton, a power-management company that provides energy-efficient solutions to managing electrical, hydraulic, and mechanical power.
To view the highlighted content from ICALEO 2019, including recorded interviews, panels, and speeches, follow LIA's social media profiles on Facebook, Twitter, and LinkedIn. The 39th ICALEO will be held at the McCormick Place Convention Center in Chicago, Illinois USA from Oct 19, 2020–Oct 22, 2020. Call for papers and Tradeshow booth bookings will be made available soon, and interested parties may contact icaleo@lia.org for further information.
SOURCE: http://finance.dailyherald.com/dailyherald/news/read/39006180/Future_of_Laser_Innovations_Reflected_at_Revamped_ICALEO_Conference