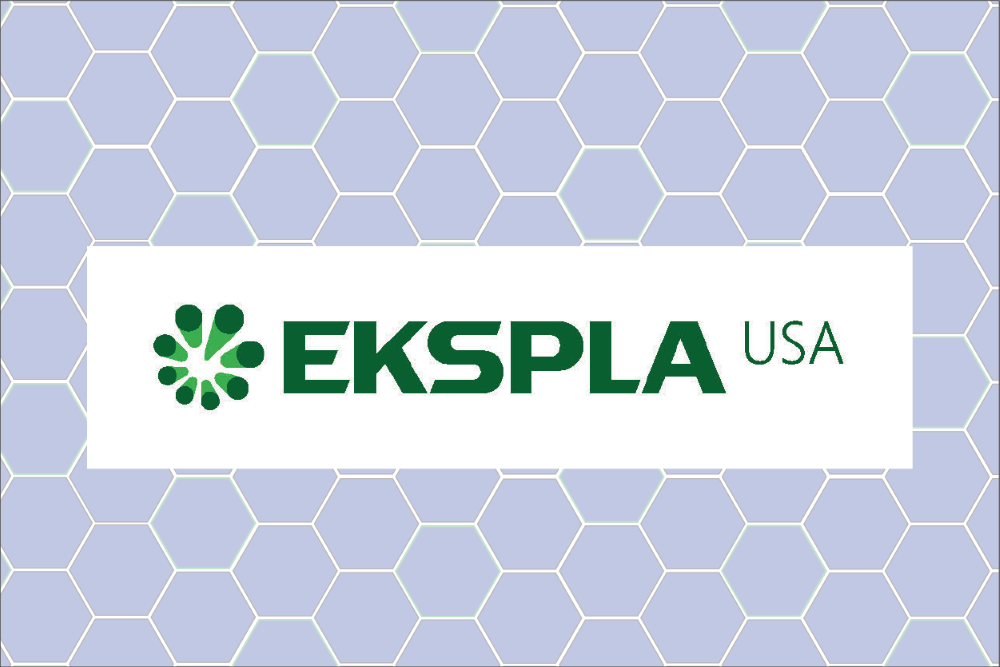 Please introduce yourself and what you do at EKSPLA.
Aldas Juronis, Head OEM lasers program
We understand that you are the Platinum sponsor this year at ICALEO. What are your impressions of the event transitioning to a virtual event this year?
Although we prefer the face to face interaction from a live event, we understand that right now we have an unordinary situation with the pandemic, and we are making our efforts to find new and different ways of communication with our customers. Being active in participation and sponsorship of virtual conferences, such as ICALEO 2020, is one of those ways we have started to exploit from the beginning of global pandemic.
Can you tell us about the importance of companies like yours attending events like ICALEO?
ICALEO is an important event for us, because it is one of the biggest in the field of laser applications for processing of different materials. In our portfolio we have number of industrial grade lasers: NL200 and NL230 series nanosecond lasers for micromachining and LIBS, Atlantic series picosecond lasers for black marking and micromachining, FemtoLux series femtosecond lasers for multiphoton photopolymerization, glass marking and micromachining. While attending at ICALEO we have opportunity to meet with scientists and application engineers, find out new areas and trends of laser material processing, and to present our developments on new laser sources.
Has EKSPLA been impacted in any other ways due to the pandemic?
The whole world is impacted by the pandemic, and Ekspla is no exception. Fortunately, this impact has not been as big for us, because we have diversified markets both business and geographic. In the beginning of the year we felt lower activity from our customers in China, as they were the first to face a complete lock down, our customers in other markets were still active. However, after a few months the situation changed and we saw a slowdown from our customers in Europe and US, while the Chinese market has started to recover. From a business perspective, our major revenue is still coming from scientific customers which were less affected in terms of spending, comparing to industrial ones. Of course, due to the pandemic, some decisions by our customers are not made as quickly as before, with some decisions being delayed or postponed.
From another perspective, the virus spread in Lithuania was managed well. Therefore, Ekspla's operations in general weren't affected, which allowed us to continue our new products development.
Do you anticipate any long-term changes due to COVID-19 that EKSPLA will make moving forward?
Yes, and it actually it changed quite a lot of things we do. First of all, we noticed that distance meetings in some cases can replace live ones. Another important point is that due to traveling restrictions, products should require minimal efforts for installations and servicing.
Has the pandemic had any unexpected positive effect on your company?
I think the biggest effect is that it helped us to learn new ways in contacting with customers and partners. In addition, it helped us to review process and products, to make them more self-servicing.
Is EKSPLA currently working on anything that you think our readers should know about?
We have chosen ICALEO to introduce our newest upcoming industrial laser; our 30 W FemtoLux30 femtosecond laser that could work 24/7/365 without any interruptions. Typically, other lasers with high optical power use water for cooling, which means an additional bulky and heavy water chiller is needed which require periodical maintenance (cooling system draining and rinsing, water and particle filter replacement, etc…). Moreover, in the unfortunate event of water leakage, not only can the laser head be damaged, but also the more expensive equipment. Our FemtoLux30 laser uses an innovative direct refrigerant cooling (DRC) method that does not contain any water inside the laser head, and it is much more efficient. Another advantage is that the laser cooling equipment is integrated together with the power supply unit into a single 4U rack mounted housing with a total weight of just <15kg.
The FemtoLux30 laser has a tunable pulse duration from <350fs to 1ps and can operate in very broad AOM controlled range of pulse repetition rate from a single shot to 4MHz, while max energy of >250μJ could be achieved while operating in a burst mode. We believe that the FemtoLux30 laser will be a perfect tool for display and microelectronics manufacturing, as well as for micro processing and marking of brittle materials (glass, sapphire, ceramics), along with the highest quality micro processing of different metals and polymers. While high reliability and zero maintenance requirement will assure uninterrupted laser operation and fast ROI to the end user of the laser equipment.
We will be launching this laser to the market during first half of next year.
If so, how do you see this shaping our industry going forward?
We believe that FemtoLux30 introduces new standards in performance and reliability among higher powered industrial femtosecond lasers.
Find out more at https://ekspla.com/
This interview was done by the Laser Institute of America as part of a sponsorship package offered at the ICALEO conference. To find out more about how you can sponsor at ICALEO 2021, please visit icaleo.org or reach out to marketing@lia.org.