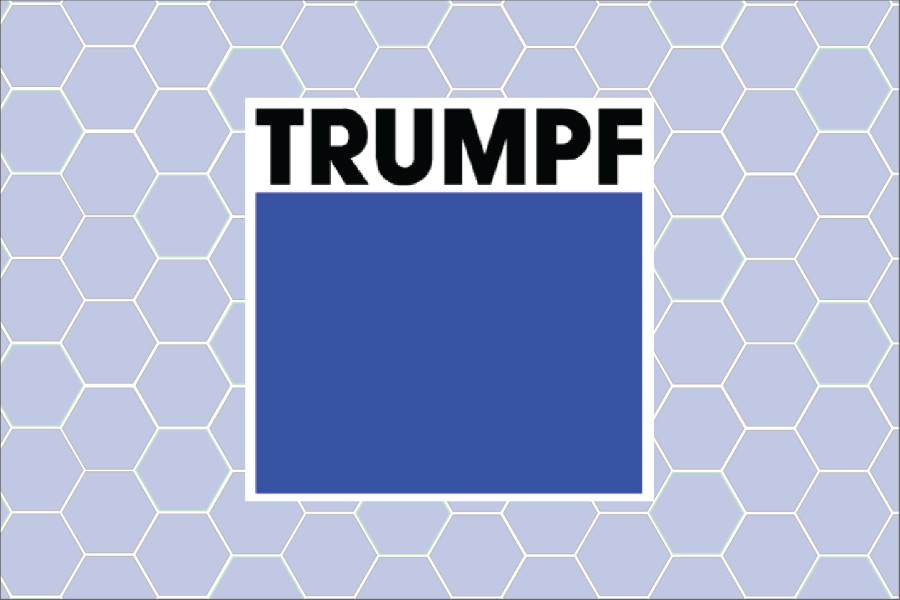 Please introduce yourself and what you do at TRUMPF Inc.
David Havrilla, Lead Instructor of Laser Technology.
We understand that TRUMPF Inc. is the Registration sponsor this year at ICALEO. How long has TRUMPF Inc. been participating in this conference?
Not exactly sure, but they have been involved at least since we were established in the Detroit area back in 1996, and perhaps earlier via our Connecticut presence.
What made you feel so passionate about the event as to sponsor the attendee's registration cost?
ICALEO is a well-established event with a reputation of attracting outstanding leading edge academic and hands-on laser application experts from around the globe to share their experience and insights. We are hoping that sponsoring the registration costs will allow more individuals to join and learn about laser technology and how it can help overcome challenges, add design value to components (like light weighting or unique features), and improve quality in the manufacturing sector.
What are your impressions of the event transitioning to a virtual event this year?
For this particular season, which the world has not experienced in the last century, this was the only and right way to move forward with the event.
Can you tell us about the importance of companies like yours attending events like ICALEO?
The event is important on several fronts.  First, to connect with our own team from headquarters, and with academic and industry experts from around the globe.  Second, to gain insights from the latest research and experiences from various experts.  Third, to contribute to the overall knowledge base and growth of industrial laser processing by presenting the latest advancements from TRUMPF's perspective, and finally, to connect with industry attendees and have a chance to talk with them about their on-going projects, or potential laser applications.
Has TRUMPF Inc. been impacted in any other ways due to the pandemic?
Of course, we have instituted all the government mandated protocols, which has required many of our employees to work remotely.  We also saw a significant reduction of orders and service missions during the first couple months of COVID.  These have now returned to normal and even above anticipated levels.
Do you anticipate any long-term changes due to COVID-19 that TRUMPF Inc. will make moving forward?
We are evaluating a new paradigm for remote work and also how we might better utilize our office space in lieu of this new reality, even post-COVID.
Has the pandemic had any unexpected positive effect on your company?
I would say that the flexibility of remote work, and less geographical constraints for future talent base because of our new posture regarding remote work, are two positive effects.  In addition, many people are saving commute time, fuel costs, have more personal flexibility, etc., and in the end, I believe employees will have greater job satisfaction and we will have reduced turn-over.
Is TRUMPF Inc. currently working on anything that you think our readers should know about?
I can only speak for the Training Department.  We have launched a new portfolio of courses for our lasers and systems as of July 1st, and are currently working on several e-Learning courses for customers who are unable to travel.  We will offer the e-Learning courses at 50% off, and also offer the same in-person course at 50% off if the customer takes the same course within a year of completing the e-Learning course.
If so, how do you see this shaping our industry going forward?
Greater accessibility to training should lead to quicker and higher levels of competency, leading to higher equipment uptime, greater confidence in utilization of laser material processing lasers and systems, and in the long-term (combined with the on-going reduction of laser prices) should lead to an expansion in the market.
Is there anything else you think worth discussing?
Hot topics within the TRUMPF organization at the moment are:
OEM laser advancements: increasing green wavelength laser to higher CW powers, high CW powers for various ultra-short pulse lasers in the TRUMPF portfolio
Sensor technology for part & seam detection with remote welding, weld depth monitoring, advanced monitoring for 3D metal printing
Industry 4.0 topics like Condition Monitoring and OPC-UA interface
SPI Laser product integration into the TRUMPF portfolio
Find out more at https://www.trumpf.com/en_US/
This interview was done by the Laser Institute of America as part of a sponsorship package offered at the ICALEO conference. To find out more about how you can sponsor at ICALEO 2021, please visit icaleo.org or reach out to marketing@lia.org.